Increased visitors to your website
94

%
Increased conversion rates
96

%
Increased profit margins
98

%
You already have an awesome website. It's already getting heaps of "hits" that convert into huge amounts of sales or jobs.
You're already making all the money from your site you could ever want to make, Right? 
You're so busy and your website is working so hard for you it just couldn't be any better!
If that's how it is for you well that's Great News and we are so pleased to hear it!
But, if that's not true for you, let's work together and make it so!
 Would you like to work with us?
"One on One" Custom Website Design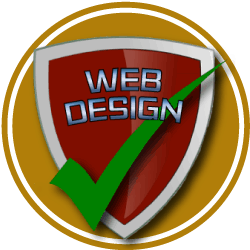 Custom Promotional Video Production
A Complete Graphic Design Service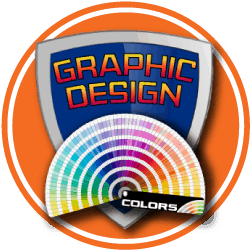 SSL Certified Website Hosting Available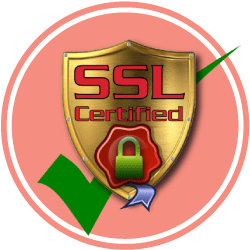 Located on the Sunshine Coast Queensland
Websites
99.8% Uptime Guaranteed
We offer our Clients 24/7 monitoring of their sites and as such we are confident in our claim.
Others might claim to have a 100% uptime, but those in the know realise that, due to scheduled maintenance, this claim is not possible.99.8%, that is a fact!
Australian Based
100% Owned & Operated
Arrested is Based on the Sunshine Coast, Queensland. All the services we offer are done here in Australia.
Arrested does not outsource anything to overseas businesses. We are extremely proud to be doing our bit to support our local community and our national economy.
Client Satisfaction
100% Guaranteed
A 100% satisfaction is all we accept. That's why we are prepared to go further than others in our Industry to achieve this!
Each Client, works with a dedicated Website Consultant, one on one, to achieve the most from their experience with Arrested.
Contact Us:
The very first step in our process relies on You! Most of the contacts to our office are through our online systems. Here we have set out some basic questions for you to answer so that we can make sure that we are the best suited to deal with the project you have in mind. It helps us by giving us a general picture of what your project needs. This helps us to work out what we need before we progress to the second step.
Discovery Meeting:
Every client that comes to Arrested to work with us to design, develop and deliver a project works directly with a Specialist Consultant/Designer to achieve the most that is possible. So to achieve this we come together for a meeting where we will ask all the right questions to get a clear understanding of all of your requirements. This meeting can take place in many ways, face to face, phone conversation, Skype or through other means available through the web.
We Setup The Framework:
Once we have had our discovery meeting and we have a clear picture of your project, we will begin where all good projects should. With the planning. It this step we set down a basic "framework" so we can go step by step and make sure that we have covered all aspects of the project.
The Design Begins:
Our designers love this stage of the project. This is where we get to do what we really love doing. We "fire up" the creative juices and get out the colouring pencils and paints and get into it. Here we get into the "nuts 'n' bolts" of what we do and construct, design and create your project. This stage varies depending on the individual goals but the one part that never varies is how much fun we have with it.
The Testing Is Done:
This is when we go quiet for a while! Again, depending on the project at hand, it might be for a day or two for print media or a few weeks for a full web design or digital marketing project. You won't hear much from us. This will be because we are running tests under the bonnet, behind the scenes. Doing all we can to fault find. We do this because we want everything just right for the next stage.

We Deliver Your Project:
D Day. The day we have been working towards. Once the testing and checking are complete it is time to deliver the project to our clients. Now it should be noted that during all the previous steps, we have "feed and watered" your project. Tucked in at night and been there each morning to embrace it when it wakes. Yes just like our children, we have grown close to your project and a little part of us goes with them all once they are delivered to their new family.
The Follow Through Begins:
Even though we have delivered your project to you we still feel a certain attachment to it. As we have to every one of them in the past. This is one of the parts of Arrested that makes us different to many others. Over the past years, we have always been around to help out once the initial stages have been completed just in case you have any questions or want any assistance in the future. This is why we have "Care Plans" and these are structured to suit your ongoing needs.